According to IEC,SAB, BS Standard
Flame Retardant & LSZH
Approved by SGS, BV, CCC, Rosh
Accept Lower MOQ
Equipped with the rich experience in this field, we are manufacturing and exporting a wide assortment of Railway Cable. Our offered Railway Cable is designed by our highly proficient workforce using top quality raw materials sourced from the trusted vendors of the market.
Conductor: Copper Or Tinned
Insulation: LSZH
Outer Sheath: LSZH
Color of outer sheath: Black
Railway cable is facing various challenges. Even if it is the current supply on board or at the base of the rail, various control tasks, data transmission or if a complete cable network is required – all railway cables are needed. For the highest performance requirements, railroad cable should be halogen-free and flame-retardant. At the same time, railway singal cable should be able to avoid any enhancement of flame propagation.
Brief introduction of Railway Cable
Railroad cables are suitable for transmitting railroad signals, audio signals or control circuits of automatic signal devices with rated voltage of 500V AC or 1000V DC and below.
The integrated sheath and the aluminium sheath have a certain shielding performance and are suitable for laying in electrified sections or other areas with strong electrical interference.
The characteristics Of Railway Wire
(1) The rain cable's operating ambient temperature is -40℃~+60℃
(2) The long-term working temperature of the railway power cable conductor should not exceed +70℃.
(3) The ambient temperature of cable laying: PVC Insulated cable should be not less than 0℃; polyethylene sheathed cable should be not less than -20℃.
(4) the bending radius of the railway cable: non-armored cable should not be less than 10 times the cable diameter; Armored cables shall be no less than 15 times the outer cable diameter.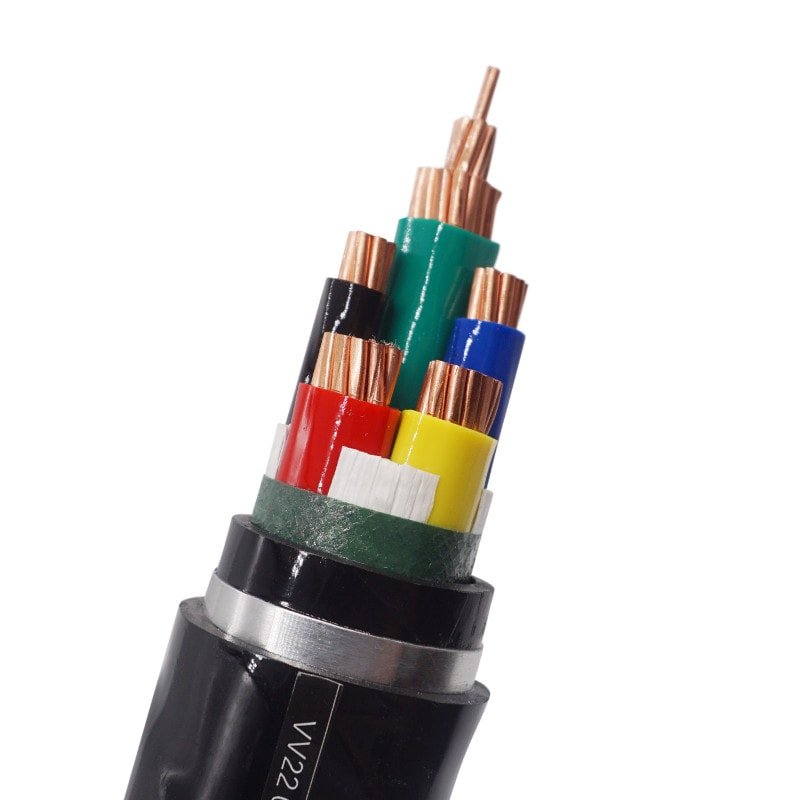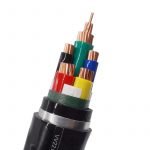 Leading Cable and Wire Manufacturer-ZW Page Armoured Cable SWA & STA According to IEC and GB Standard XLPE & PVC Cable Approved by ISO,CE, SGS
Read More »
Delivery length of 500m and above should be not less than 50% of the total delivery length of the cable;
50 ~ 250m of the short section of the railway cable delivery length should not exceed 5% of the total delivery length;
Railway signalling cable length measurement error should not exceed ± 0.5%. Delivery according to the length stipulated by mutual agreement.
Basic design of Railway Cable
ZW CABLE is a global supplier of a wide range of copper and fiber optic cables to three key economic sectors: infrastructure, industry, and buildings.
Our cables are used in locomotives, railroad infrastructure, energy and communication networks, automotive, marine, oil, mining and petrochemicals, wind power plants, etc. We will introduce railway cable types.
We have been at the forefront of meeting the requirements of the most advanced ERTMS railroad standards. ERTMS requires high standards of EMC performance.
Control cables are designed and manufactured to meet EMC requirements, with special insulation and sheathing materials selected for different shielding designs.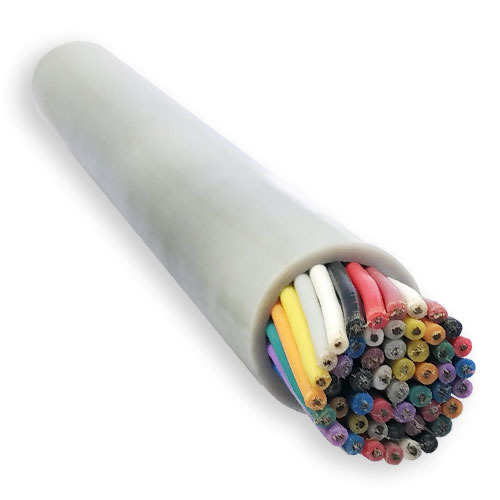 You may interested in:The Astounding Features And Types Of Control Cable
Low smoke, low toxicity, oil resistant
The railroad industry has specific requirements for cables used in infrastructure (tunnels) and vehicles (trains). These requirements cover vehicles for metro
tunnels, railroads, subways, trams, trucks, and mass rapid transit propulsion equipment.These include BS 6853 (UK), NFF 16101 (France), DIN 5510 (Germany), and TS 45545-2 (Europe).
ZW CABLE is aware of the market demand for low smoke and halogen-free railroad cables, which must meet the London Underground BS 6853 low smoke and low toxicity test standard.
They must also have excellent oil resistance and can be tested for oil resistance to IRM 903 at 100 degrees Celsius for 7 consecutive days if required.
Flame retardant, UV resistant, and high-temperature resistant
In addition to being low smoke and low toxicity in fire, these cables offer the following properties
– High flame resistance
– No acidic gas emission in case of fire
– Oil resistance at high temperatures (IRM903 7 days at 100°C)
– Operating temperature range from – 40°C to 120°C
– Weathering tests show 20 years of UV resistance
– Can be cross-linked by dry silane or electron beam irradiation to achieve high-temperature resistance
ZW CABLE train cables can be designed to operate over a very wide temperature range of +125°C to -60°C and have very low smoke density characteristics, so they are often classified as short circuit cables.
Railway Power Cable and Control Cables
450/750V rail cable
At substations, AC power is converted to DC 450/750 V. Railway cable can be used to transfer the traction substation and traction parallel distribution box supplied with 650/750V DC to the track, including the conductive rails, negative cable junctions, and other connections.
This single-core cable should Use Class 2 multi-strand aluminum or tinned copper conductors, PETP tape, and a black CSP jacket. The positive feeder cable typically consists of 1 x 1000 mm² (aluminum), 1 x 630 mm² (copper), and 1 x 1,000 mm² (aluminum).1 x 630 mm² (copper) and 1 x 500 mm² (aluminum). Negative feeder cables usually include 1×800mm² (aluminum), 1×500mm² (copper)1×240mm² (aluminum), 1×161mm² (copper) and 1×150mm² (aluminum).
Railway cable applicable standards are NR/PS/ELP/21101, British BS 6360 and BS 6899, and the French RATP NF-F5525 standard. 
0.45/0.75KV low smoke and halogen-free grounding cable
Grounding cables, commonly referred to as low smoke and halogen-free 6491B conductors, are used in switch and relay rooms, stations, and generally where effective grounding protection is required.
Where effective grounding protection is generally required, this railway cable is usually installed in ducts and used in station power networks – from ticket vending machines,  elevators and escalators. Complies with British Standard BS 7211 and EME-SP-14-026.
0.6/1KV steel wire armored low smoke and halogen-free cable
Steel wire armored 0.6/1KV low smoke and halogen-free power and auxiliary railway cables are mainly used to supply power to ticket issuers and escalators. They can be buried directly in the ground, used outdoors, indoors, or laid through cable ducts.
Railway cable is used with Class 2 multi-strand copper conductors
Train cable consist of Class 2 multi-strand copper conductors, cross-linked polyethylene insulation, and aluminum or steel wire armor. Railway cable comply with British Standard BS 6724 and EME-SP-14-027. Low smoke and halogen-free railway cables are mainly used where there is a potential fire threat, smoke, and toxic gas emissions in a fire.
Fire-Resistant Cables
Fire-resistant cables are mainly used in stations for public help points, public announcements, station announcement platforms, television
monitoring, platform screen doors, entrances and exits, escalator and elevator systems, etc.Also, it can be
Special environments such as tunnels for fire detection systems provide early warning and no false alarms. The fire-resistant cable consists of solid or multi-stranded copper conductors, silicone rubber insulation
Aluminum foil shielding (optional) and low smoke and halogen-free sheath.
Aluminum power cables are used exclusively for power distribution to trackside signaling equipment. These 2- and 4-conductor power cables consist of solid fan-shaped conductors, cross-linked poly.
2 core and 4 core cable consist of solid fan-shaped conductors, cross-linked polyethylene or polyvinyl chloride insulation, PETP cover tape, and a black polyvinyl chloride jacket.
Bottom Line
As we have experienced, it is of vital importance to use trusted suppliers when ordering railway cable. If quality is not a major concern, inexpensive cables will generally suffice, however if professional performance is your goal, you may want to consider investing in more expensive materials. It all depends on what the cable will be used for and the length of time that it will be used for.