According to IEC and Standard
Flame Retardant & PVC Cable
Approved by CCC, CE, SGS, BV
Working Temperature: 70 degree
What is Copper Flexible Cable?
Flexible copper cable is made by strands of thin copper wire. The conductor uses Plain Annealed Copper Class 4 and class 5. The cable has more than 6 cores with different colors. Insulation and sheath material must have general electrical and physical properties. Flexible copper wire is also soft, oil-resistant, low-temperature resistant and flame retardant.
flexible copper cable current rating
There are many flexible copper cable sizes. Each size has a different current. How to calculate the current of the wire? Let me show you an example, it is calculated by the flexible copper cable cross-sectional area, that is, how many square millimetres, the cross-sectional area is the limit of the current, the current must be a large, then 10 square wire, each square can be loaded with 6 amps of current, such as 1 square wire can be loaded is 6A, 1.5 is, 1.5 * 6 = 9A, more than 10 square wires per square can be loaded with 4 amps of current, 100 square wire per square can then 3 amps of current, this is a summary of experience, but also a conservative and safe load.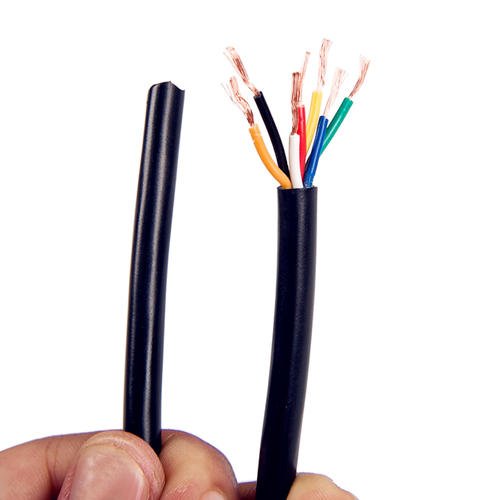 Flexible Copper Cable Price list
Copper flexible cable price is based on LEM Copper. When the copper is higher, so the price is higher. We suggest you send us an inquiry. We can offer your best price. If you don't know how to choose the right size flexible electrical wire, we can send you a flexible copper cable catalogue. Being a copper cable manufacturer, we trust our copper flexible cable. We will offer your best rate and will be satisfied with our service.