According to IEC 60502 and GB
PVC
Approved by CCC, CE, SGS, BV
Related Voltage 450/750 V
3 core flexible size
3 core flexible wire plays a very important role in electrical wire, which are used in many household appliances and construction projects. Because of its softness and resistance to friction, many people are willing to purchase. We will tell you the most popular size in the cable market. Based on our experience, the most common cable sizes we sell very well are 2.5mm 3 core flexible cable, 4mm 3 core flexible cable, 6mm 3 core flex, and 16mm 3 core flexible cable.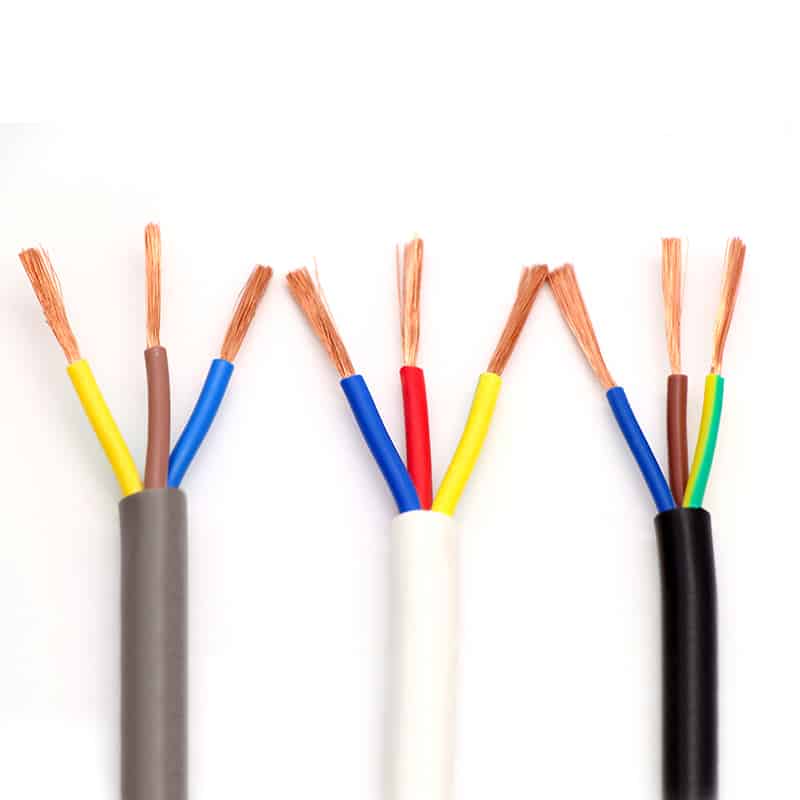 3 core 2.5mm flexible cable
 3 core 2.5mm cable is one of the most popular cable that customers often buying  and we recommend that customers purchase more of this cable. 3 core round cables are available in brown, yellow, and yellow-green colors. This is also the international standard color. Of course, we can also produce cables in other colors according to your requirements, and the cable sheath is usually black. We can also produce grey and white sheath.The cable is very flexible, oil and friction resistant. The cable is also very soft in the cold winter. 3 core flexible wire price is based on copper, therefore our price is just for your reference. 3 core 2.5mm cable price is USD 0.95 per meter.
Where to buy 3 core PVC flexible Cable?
As a professional cable manufacturer, we are very confident in our 3 core flexible cable. Whether you need 100 meters or 10,000 meters we can meet your needs. ZW cable is your best choice! We also manufacture 2 core flexible cable, 4 core flexible cable, and 5 core flexible cable. We can also send your free sample before you order.We are also happy to help you answer your questions in the cable size select.