According to IEC 60092-3 Series Standard
Flame Retardant & LSZH Cable
Approved by ABS, BV, DNV-GL, LR, NK, RINA
Large stock marine cables with different sizes
120mm armored cable has been chosen as the best choice for industrial wire protection. Whether you are installing in a construction building or in a large factory,120mm armored cable will provide you with 70 years of reliable service.
Conductor:  Class 2
Insulation: XLPE
Amour: SWA or STA
Voltage: 0.6/1kV
120mm armoured cable, also known as industrial cable, is the most common large-diameter electrical cable used on industrial equipment. It is well suited for applications with high levels of mechanical stress due to its flexible jacket and protective armour. The armour, which may be made of steel or a combination of the two materials, acts as a shield against physical damage and provides mechanical protection from crushing.
Tough enough to withstand being buried underground, 120mm armoured cable is usually used in applications with a high probability that external forces will damage a cable.
One of the many advantages of 120mm armoured cable is its ability to withstand repeated flexing without failure. Because it consists of individual conductors enclosed in an overall armouring layer, the wire sheath tends to remain intact after repeated flexing motions.
120mm 4 core cable Construction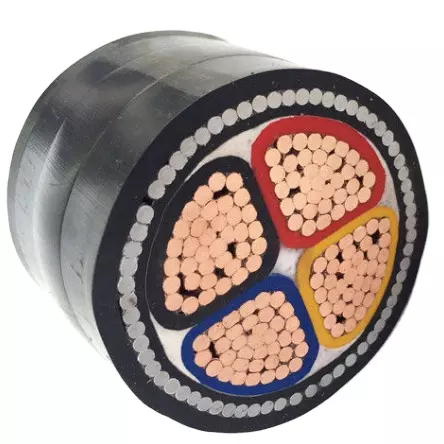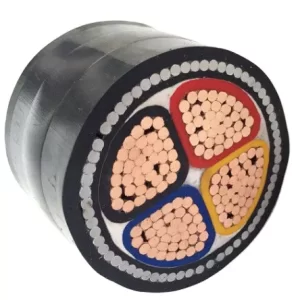 The current carrying capacity of 120 sq mm cable is 255 amps
Conductors: Class 2 Copper Conductor
Insulation Thickness is 1.4mm
Bedding: PVC
Armour/Protection: SWA (Steel wire armour or steel tape amour)
Sheath/Jacket: PVC
Sheath Thickness is 2.2mm
The colour usually is black (Accept Custom Colors)

The maximum operating temperature is 90°C, and the minimum bending temperature is 0°C.

120mm 4 core swa diameter is 53mm.
120mm 4 core armoured cable price
The price of 120mm 4 core armoured cable is $42 per meter. The price of a product will rise and fall based on factors including the price of raw materials, the number of cores, and the quantity purchased by the business. Because of the changing LME Copper prices, we need to update our weekly pricing list.
120 sq mm cable: Choose ZW CABLE
120 sq mm cables are widely used in building and construction, supporting lighting and electrical systems.
ZW cable
is a leader in this field more than 30 years. The company's products are available at the most popular in the big project. The firm's catalogue includes cables and other elements used in wiring. The product line includes
electrical wires
used in various projects, from residential properties to industrial plants. We sell 120mm armoured cable for 1 meter.