According to IEC and GB Standard
Rubber &EPDM
Approved by IEC, CCC, BV, SGS
Related Voltage 450/750V
4 gauge welding cable is a rubber welding cable, commonly known as welding cable, which is used for wiring the secondary side of the welding machine and connecting the welding pliers and welding machine, and its characteristics are high resistance and low voltage. The working voltage is generally 450V to 750V.   
Size: 4 AWG 
OD(mm):9.0
Area(mm2): 21mm2
Conductor Resistance(Ω/KM):0.81
Conductor: stranded copper class 5
Insulation: Rubber 
Max Working Temperature: 90 degree
Color of outer sheath: Red, Black
4 gauge welding cable ampacity
The ampacity for 4 AWG welding cable is 60A. Our 4 gauge welding wire can handle more than 70A.
As a welding cable manufacturer, how to produce 4 gauge welding cable?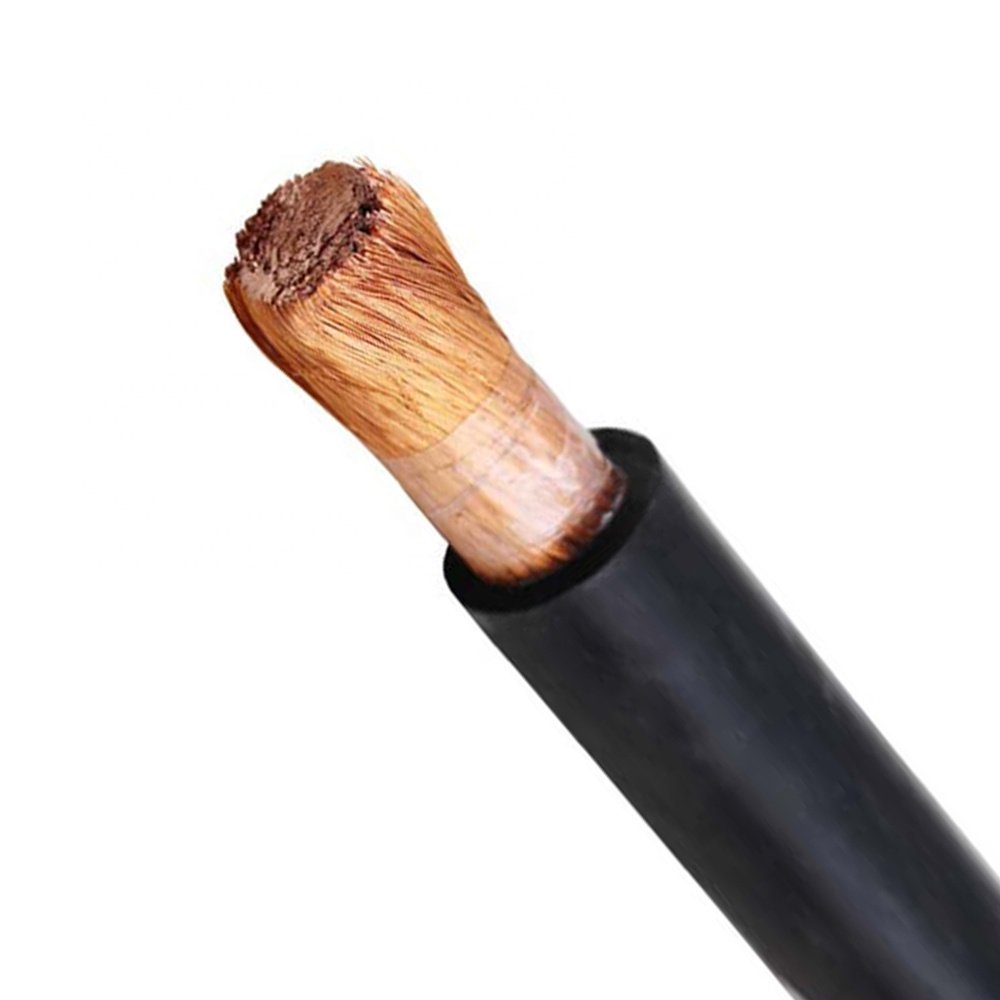 The structure of the 4 AWG  welding wire is a single-core. The conductor is made of more than 600 strands of copper wire. The diameter of  4 AWG welding wire is larger than 4 gauge wire. Copper wire is surrounded by a layer of heat-resistant polyester film insulation wrapped. The insulation layer is generally pure natural rubber and the copper wire is oxygen-free, so as to ensure the good conductivity and the safety of the cable.
4 gauge welding cable near me
If you need less than 10 meters welding cable, you can search for the nearest shop to buy. But if you need more than 100 meters, we suggest you purchase from ZW Cable.
What is 4 Gauge welding cable diameter?
Our 4 WAG welding wire diameter is 8.8mm. Other factory's diameter is less than 9.0mm. Mostly their diameter is less than 8.5mm. For IEC standard 4 AWG welding cable is 25mm welding cable. As a welding cable manufacturer, we also can produce 35mm welding cable, 50mm welding cable, 70mm welding cable, and 95mm welding cable.