According to IEC 60502-1 and GB Standard
Flame Retardant & LSZH &
Approved by ABS, BV, DNV-GL, LR, NK, RINA
Large stock marine cables with different sizes
armored cable 10mm is used underground and is not afraid of damage by rodents because it is protected by the armored layer. This cable is mostly used in construction projects, such as large factories, hospitals, subways, etc.
Conductor: Copper
Insulation: XLPE
Armoured Layer: SWA and STA
Sheath: PVC
Voltage: 0.6/1kv 
10mm Armoured Cable specifications
10mm swa cable is made of copper conductor ,XLPE insulation,armoured layer, and sheath material. We can produce steel wire armored cable 10mm and steel tape armored cable 10mm. Steel wire armored cables are more expensive than steel tape armored. 10 mm armoured cable is a smaller size. Therefore, we have 10mm 2 core armoured cable, 10mm 3 core armoured cable, and 4 core armoured cable. Both cables belong to electrical cable.
How thick is 10mm armoured cable?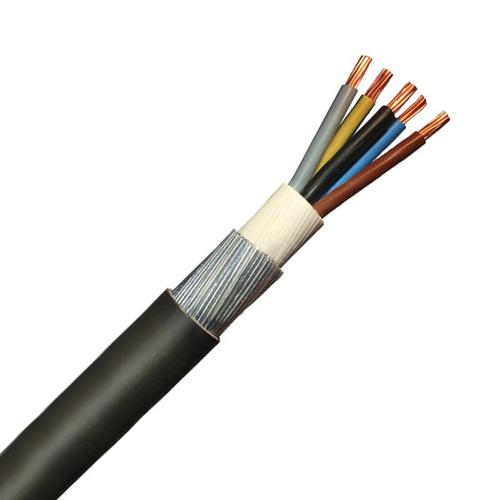 Depending on the number of cores armored cable 10mm.10mm armoured cable diameter is also different. For example, the diameter of 10mm 2 core swa is 18.3mm, 10mm 3c swa is 19.5mm, and 4 core 10mm armoured cable is 21mm. But the thickness of sheat is the same. all thickness is 1.8mm.
how many amps can 10mm armoured cable take?
10mm2 armoured cable can take 75 amps. ZW cable produces full-size cable. Hence, our max amps are 85 amps. We will also tell you the current of those sizes that sell well on the market, so you don't need to search on google. 4mm armoured cable can takes 42 amps. 6mm armoured cable can tales 54 amps.
10mm Armoured cable price
When you searching 10 swa cable, it is very hard to get the price of armoured cable price. Now, we will send your price for each size. The price is based on LME Copper USD 7800 per ton. 10mm 3 core armoured cable price is USD 3.5 per meter. 10mm 4 core armoured cable price is USD 4 per meter. As I say, we have armoured cable 10mm in stock, so we can sell 10mm armoured cable 25m and 30m. Of course, we also can sell 10mm armoured cable 100m.
5 core 10mm armoured cable
Why do we have to introduce the 5 core cable? Because 5 core 10mm armoured cable plays a very big role in our daily life, and the 5 core cable is also the best selling size in all cables. It is easy to use and simple to construct.
Where to buy cheap armoured cable
10mm
?
We highly recommend ZW cable, first of all, ZW has been in this industry for more than 20 years and is specialized in producing 10mm armored cable. Many sizes we have in stock and can also be shipped at any time. You can order 10mm2 armoured cable now.