According to 2 Pfg 1169 / 08.2007 and UL 
Tinned Copper and double XLPO
Approved by SGS, TUV, BV
Large stock solar cables with different sizes
Related Voltage:0.6/1KV
10 AWG Solar Cable is appropriate for use in solar power applications that require 600 volt rating. pv wire 10 awg  is used for solar power systems..
Cross Section: 10AWG
Insulation Thickness:0.7mm
Sheath Thickness:0.8mm
Max.DC Resistance at 20℃: 3.8
Conductor: Tinned Copper Or Copper
Insulation: XLPO
Outer Sheath: XLPO
Color of outer sheath: Red, Black
What Is 10 AWG Solar Cable?
10 AWG solar cable is the popular size in solar systems. 10 AWG Solar Wire is standard by UL. The specification is same the same TUV. The solar conductor is using tinned copper, and insulation is double XLPO. The cable service life is 25 years. The 10 AWG solar wire can work normally at a low temperature of 25 degrees and a high temperature of 90 degrees. 10 AWG Photovoltaic cable has the characteristics of corrosion resistance, UV resistance.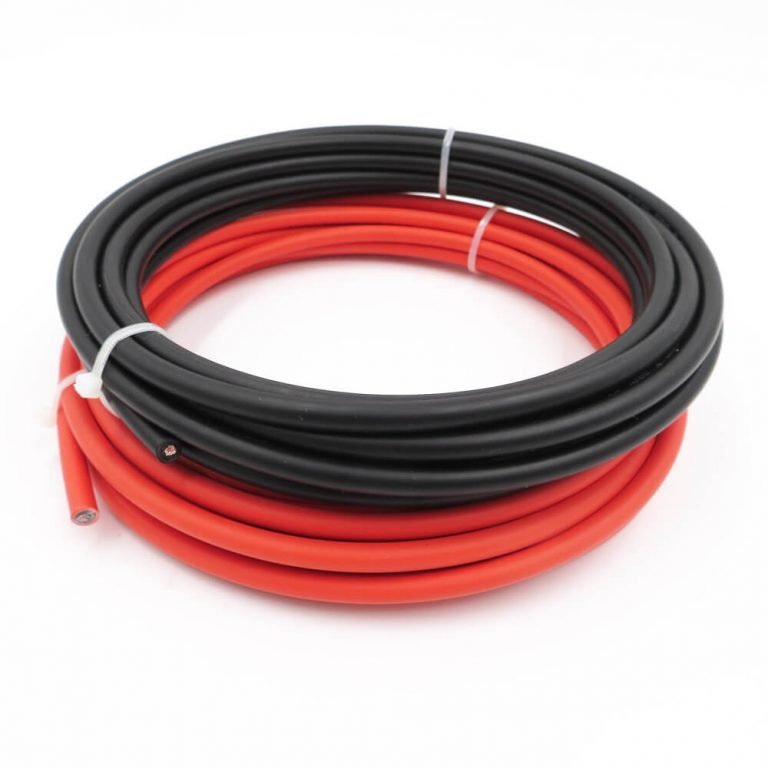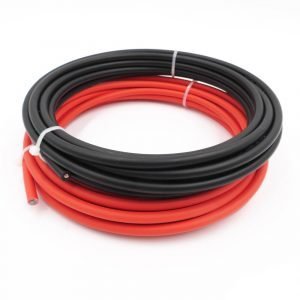 Can You Produce Other Sizes Of Solar Cable? Not Only 10 AWG Solar Cable
We can produce many types of solar cable. Like solar cable 4mm, solar cable 6mm, 12 AWG solar cable, 14 AWG solar cable. The quality and price of our PV wire are very competitive, and many customers from abroad purchase from us.
Is PV wire 10 AWG Used For Solar Panel?
PV wire 10 AWG have the same specifications as other solar cables and have the same properties as photovoltaic cables. We have written "Top Question on Solar Panel Wire" article is more about whether solar wire can be used in a solar panel.
If I Order 10 AWG Solar Cable, Do You Have In Stock?
We have 10 AWG wire for solar panel in stock. Please send us an inquiry, we will offer your best price. We can also accept low MOQ. We can sell 100 meters PV wire 10 AWG