According to IEC and BS
XLPE Insulation
Approved by IEC, ISO, BV, SGS
5KV
A Guide To AIRPORT CABLE
To ensure safe operation, airports need specific cables. There are many types of wires that can be used at airports, including ground electrical cables and building wires. The most important cables in airport operations are airport lighting cables.
These wires can be used for a variety of installations including conduit, ducts, and direct burial. They are extra-efficient because they are used in airports. They are expected to last at least five years without needing maintenance after they have been installed.
There are two types of cables: metallic or non-metallic. They can be used for many airport applications including lighting systems, control circuits, and lighting circuits.
Airport cables are UV-resistant, which is a crucial characteristic due to their intended use. They also have a perfect balance of mechanical and electrical features, which ensures a longer cable life. The cables are made from a single conductor of fully annealed, stranded bare Copper that has a range of 12 to 4 AWG. Conductors are Class 2. It is based on  ASTM. They are heat resistant, which is important because they can overheat if used for prolonged periods.
Types of Airport Cables
Airport Lighting Cables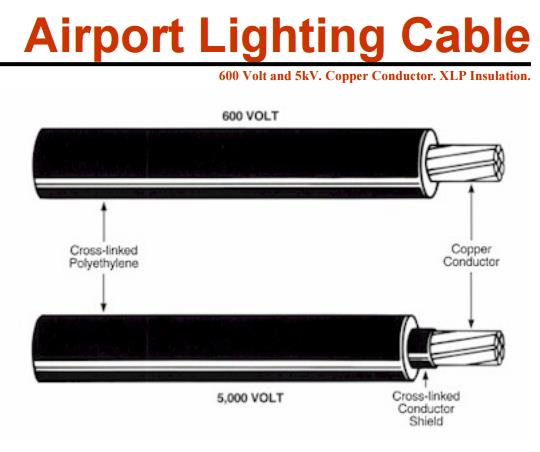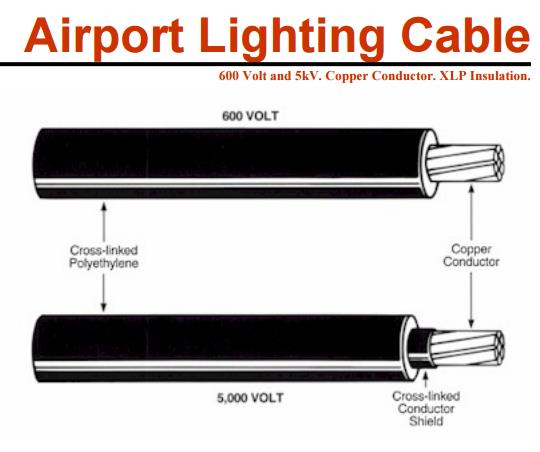 Airport lighting cables are used for airport lighting systems, control circuits, lighting circuits and airport control equipment. These wires can be used for lighting on runways, taxiways and control systems. They can be used in a variety of applications, including duct, raceway, aerial, raceway, or direct burial. Lighting cables are essential for runways as they provide night visibility to pilots. They are also used to help pilots locate their position on the runway. Pilots also need light to see the runway ahead of them.
Terminal Building Cables
Cables used in airport terminal buildings are used in passenger terminals as well as escalators. They are resistant to fire and used for a variety of purposes inside an airport building.
Aircraft Ground Power Unit Cables
Ground power cables for aircraft are GPU wires that are used in ground power units to allow the aircraft to function normally while it is stationed. These cables are flexible and energy-efficient. The cables function normally with 400Hz power from GPUs.
Cables for Signalling, Control, and Power Supply
In x-rays and sensors, signaling, control, as well as power supply cables, are used. To protect employees and passengers from corrosive gases and smoke, they are fire-resistant.
Installations
Insulated wires are usedblack Cross-Linked PolyethyleneSemi-conductive stress control level (XLPE). These cables are resistant to heat, track, abrasion and fluid chemicals. This material reduces overload and short circuit levels.
You can buy wires in 600 volts or 5kv constructions. They are approved for direct burial. In between the constant current source and the primary circuits, 5kv versions can be used. For secondary circuits that require less durability, 600 volt lighting cables are acceptable.
Direct burial of cables under runways is possible with cable connections. The unique marks used to identify places with direct buried circuits or the locations of cables connections are based on standards. As a precaution, wires for direct burial are made rugged.
To feed series lights or navigational (LEDs), cables are often buried in conduits. Wires shouldn't be connected or spliced when used in conduits and ducts. Because the air in ducts can get very humid, the semi-conducting tape must be applied to the insulation. Shielding reduces the risk of accidents at airports by keeping power loss to a minimum. Shielding also improves the equipment's durability. The wires should be received first by the lowest possible ducts. For the best use of wires, duct routes should be placed as low as possible to avoid interference. The standards specify that conduits and duct banks should be installed in accordance with the specified guidelines.
Airport cables can be exposed to extreme heat for temperatures ranging from 90 degrees Celsius in day-today operations to 130 degrees Celsius in emergency situations. 250 degrees C is possible in short circuit applications. Airport wires meet ICEA S-666-524, FAA L-824 and RoHS.
Types of Airport Cables Available
ZW Cable's L284 type-C cable is specifically designed for airway lighting systems. The cable's properties minimize heat-related effects. Cable airport is standard length at 5000ft/real, but you can request other lengths.
You can also request alternative versions of wires with tinned or shielded copper and other colors. Airport Lighting Cable 5kv and Airport Lighting Cable 600V sold by ZW Cable are exclusively manufactured in China, which ensures their highest quality.