Cable is a necessary part of modern life. Without cable, our lives would be much more difficult. And with so many cable providers out there, it can be hard to decide which one you should go with. That's why we're here to tell you about wholesale cable companies, what they offer, how they benefit your home or business, and reviews from real customers that have used them.
Henan Central Plain Cables and Wires CO, LTD (ZW cable) is a leading provider of wholesale cable services. We offer high-quality products and customer service to all our customers, no matter the size or location of their business. ZW Cable is a bulk cable wholesale dealer and has been in business for over 30 years. We continue to grow and expand because we take pride in providing quality goods and excellent customer service. Our company has some of the fastest shipping times on the market, which means you can get your product within days.
1. What is Wholesale Cable, and What Are the Benefits of Using it?
Wholesale cable is a term used for businesses that purchase large quantities of cable, internet, and phone service from a service provider. This usually results in discounted rates, better customer service, and faster shipping times. Many businesses rely on wholesale cable providers to stay connected.
There are many benefits to using wholesale cable:
          I.Better Service
Because wholesale cable suppliers deal with larger companies, they can offer better customer support and faster shipping times. This means that you can get your product as soon as possible without worrying about being ignored by a busy or understaffed company.
        II. Better Cable Wholesale Price
Businesses purchasing wholesale cable often receive discounts on their products. These savings come from bulk-purchasing power, along with the fact that wholesale vendors tend to have lower operating costs than smaller businesses.
        III.No Contract Required
You don't need to sign any contracts from wholesale cable distributors when buying cable. If there is an issue with the order or if it doesn't work correctly, simply contact customer service for assistance.
       IV.Discounts on Shipping
Many wholesale electric cable suppliers offer free shipping, which means you don't have to pay for delivery to the cable distributor.
2. How to Find a Reputable Supplier of Wholesale Cable?
Choosing a wholesale cable provider is not hard because many cable and gauge wholesale companies offer the same services. It's essential to do some research before deciding on one so you know exactly what you're getting.
Wholesale Cable Cost:
The more business your company does in bulk, the better prices and discounts it will get from its vendor. To begin finding suitable suppliers of wholesale auto cable, contact several local businesses selling similar products or services like yours and ask them who they purchase their supplies from.
Check Online Cable Wholesalers Reviews: 
Since many providers are out there, you can quickly check their online reviews to see how they perform. You should always take negative or positive comments with a grain of salt if possible and not just look at the number of stars given to them by customers. After all, many people are often biased towards or against a company, and their comments may not be completely accurate.
Call the Wholesale Cable Company:
The best way to determine whether or not a supplier is suitable for your business is to call them directly. This will give you an idea of their customer service, how knowledgeable they are about their products and if they're willing to work with you on finding the right solutions for your needs.
Quality Control:
All of our cables are manufactured in-house, and we have a team of experienced professionals who conduct rigorous quality control tests on every cable before it leaves our factory. This ensures that you'll always receive products that meet your expectations. The testing involves raw material tests, extruding process tests, electrical performance tests, spark tests, dimension inspection, temperature rise test, tensile strength test, and so on.
Henan Central Plain Cables and Wires is a professional cable manufacturer and supplier with rich experience in cable production. We supply a wide range of cables, including PVC insulated flexible wire, electrical wire, welding cable, electrical cable, solar cable, Teflon wire, packing reference, etc. Our products have won a good reputation among customers at home and abroad with high quality and competitive prices.
3. How to Choose the Right Type of Wholesale Cable for Your Needs?
 When buying wholesale cable, there are several things that a cable buyer should consider:
The first thing you will need to decide is what type of wholesale cable you want. We offer a broad range of cables including solar cables, armored cables, control cables, so the best option would be one according to your needs.
You should also think about what type of connectors your product requires since some suppliers only offer straight ends, whereas others have many different styles such as right angle, panel mount, bulkhead, etc. You may want them for convenience purposes, but they could end up increasing the price of the cable, and then you would have to pay more for them.
Another important thing when choosing the right product is its length. This will determine how long your cables need to be and affect shipping costs, so it's wise to keep this in mind before deciding. We recommend no longer than 100 ft. cables to avoid signal loss.
The next step is to figure out the conductor diameter and cable type. This will be based on your cable's current-carrying capacity (ampacity), which is how much electricity it can safely transport without overheating. If you're not sure what this is, consult with a local electrician or engineer.
Finally, you'll need to know the cable's voltage rating. This is especially important if you're looking for a cable to transport high voltages as it can be dangerous to use an incorrect one.
4. Where to Buy a Wholesale Cable?
Many wholesale cable supplier companies offer various cable types and manufacturers, so finding one should not be too difficult. The best thing you can do is talk to your local suppliers or businesses selling similar products like yours to find out who they purchase their supplies from
To ensure the cable works correctly in all situations, make sure to buy from a wholesale cable company that offers a warranty and returns policy in case something goes wrong.
Henan Central Plain Cables and Wires Co, LTD are approved by GB, TUV, IEC. We have cable factories with a production capacity of nearly 100 million cable meters per year with cable production lines from 0.15mm to 100m, and wires with diameters from 0.01mm to 50 mm, so they can meet most customers' needs cable making field.
ZW Cables has a professional team, including sales managers, engineers, and technicians responsible for cable design and development, project management, quality control, cable production, and cable delivery, etc. ZW Cable will be your best cable supplier in China if you are looking for wholesale cables, cheap cable, or customized cable.
5. The Importance of Quality Control in Manufacturing Process of Wholesale Cable: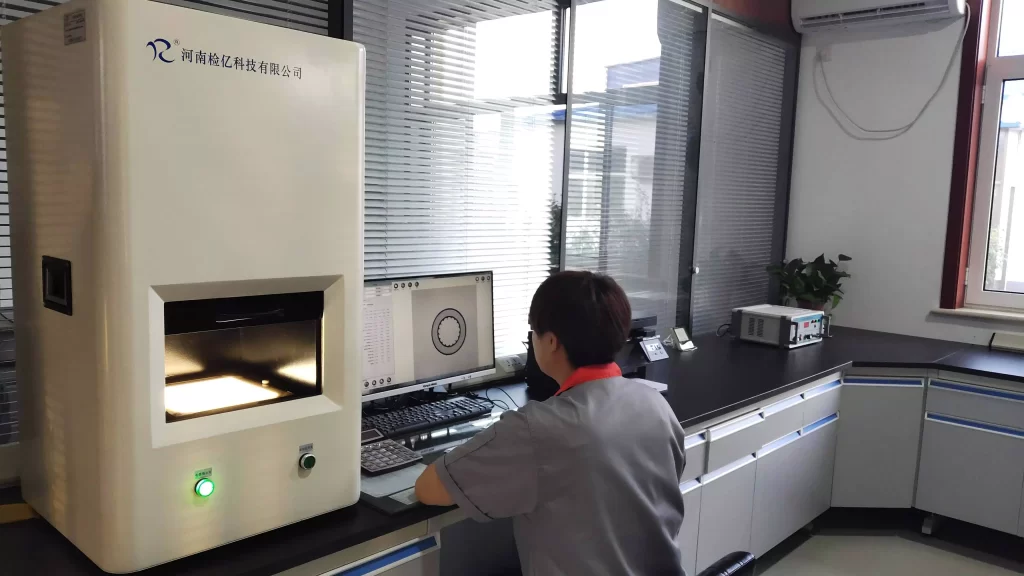 Quality is one of the most important factors when it comes to cable manufacturing. It all starts with purchasing quality raw material and ends with installing a strong QC in each stage of the cable-making process, which means there should be strict standards for cable length, diameter, etc.
As we know, the high-quality cable can ensure safety and ensure cable functions well. That's why cable manufacturers must consider cable quality when producing cable to ensure their products are safe to use and they can avoid the risk of fire hazards and electric shock.
One common problem that could arise is a fault in the insulation, which means it has been worn away or damaged due to being cut. This can easily lead to a short circuit and, in some cases, fire.
ZW Cable ensures cable quality through cable raw materials checking system, cable-making process monitoring, and cable testing.
Cable Quality Control System of Henan Central Plain Cables and Wires
We have strict cable QC systems for each stage in cable production to ensure the products are qualified before delivery. Our cable inspection includes two parts: one is a visual examination, and another part is a performance test.
Visual Examination:
Cable QC personnel will check cable appearance, cable structure, and cable length. If the cable is not in accordance with the standards, it won't be accepted for delivery.
Performance Test: 
Wholesale Cable performance test includes insulation resistance, abrasion resistance, tensile strength, etc. ZW Cable has been certified and has a cable laboratory to do more in-depth cable testing.
After cable inspection, the following steps are cable cutting, cable marking, and cable packing. In order to avoid any potential problems during the transportation process, ZW Cable has a stringent packing standard for each type of cable.
We are confident that our cable quality is superior to any other cable supplier, so please don't hesitate to contact us if you need a reliable wholesale cable supplier with high-quality products.
Conclusion:
In this article, we have discussed a lot of things that a cable buyer should consider while shortlisting a suitable cable shop for your business. Various types of cables are available at ZW cables. If you are looking for a suitable wholesale cable provider in your area, ZW cables should be your first choice.
You can reach out to us via email, contact number, or by filling out the form available at our website. Contact us today to get a market competitive quote within 24 hours.