A pur cable has a sheathing material that inhibits the growth of bacteria and microorganisms, making it ideal for use in the food and beverage sector, clean rooms, and meeting the hygiene needs of production lines. A pur cable has applications that need frequent or constant flexing; hence the use of Polyurethane as a sheathing material keeps the cable flexible. Drag cables and power chain cables, for example, are commonly used in conveyors.
PUR cables can function in temperatures ranging from -40°C to +125°C. For specific upper and lower limitations, always refer to the individual cable technical specifications. Choosing the suitable cable material for the job is critical, especially if you'll be working with chemical cleaning solutions, cutting fluids, or other acidic substances.
This article provides knowledge on pur wire, the differences between PVC and PUR cables, when each should be used, and the benefits of our cable.
1. What is a Pur Cable?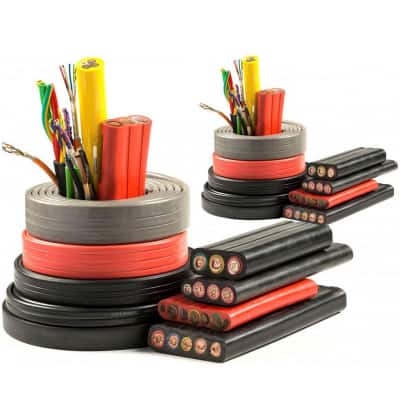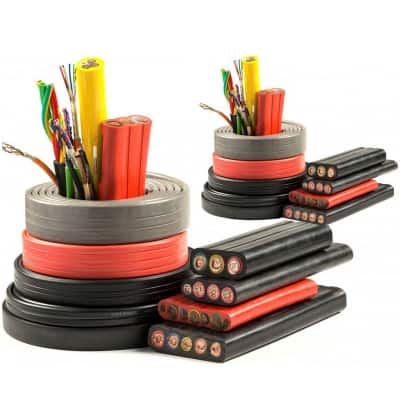 Figure 1: Oil-resistant Pur Cable
PUR cables, or polyurethane cables, are halogen-free, flame-resistant, and have more excellent mechanical and chemical resistance. Sodium chlorine, fluoride, bromide, and iodine are not used in the manufacture of halogen-free wires and cables. These cables' cushioning and coating are entirely constructed of petroleum polymers.
Only water vapor and carbon dioxide are produced while these compounds are burned; no abrasion or hazardous contaminants are released.
Chemical resistance is determined by various elements, including chemical type, reaction time, temperature, volume, concentration, and, of course, the Polyurethane utilized. Pur cable type outperforms numerous other materials. PVC, in chemical reaction resistance. It makes them ideal for severe conditions.
It has exceptional mechanical and chemical qualities for excellent performance. Because of its poor electrical characteristics, it is rarely utilized for insulation. A pur wire is UV-resistant and is water-resistant, and can withstand a broad range of temperatures.
It's a popular choice for outdoor applications because of this. Polyurethane is a highly flexible polymer commonly used in continuous flex applications as a pur wire jacket material. For retractile cords, a pur jacket cable material is chosen since it has excellent memory properties. Many PUR wires have applications that need frequent or constant flexing. Hence the use of Polyurethane as a sheathing material keeps the cable flexible.
2. How Do You Distinguish Between PVC And Pur Cable?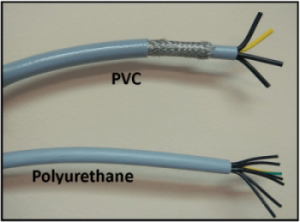 Figure 2: Pvc and Pur Cables
The two most popular kinds of cables used in industries are Pur and Pur cable, but each is ideally suited to a different type of setting. Pur wires are elastic, silicone-free, and halogen-free, with a PUR outer coating polypropylene conductor layer. It has a low deformation and is oil and flame resistant, rendering it excellent for drag link purposes.
Pur cable insulation is perfect for robotics applications such as machining operations and metal cutting. It also becomes the cable of choice in machining applications because of its superior resistance to cutting and hydraulic lubricants. Clear PVC cables are ideal for tasks that require moderate mechanical strain, such as packaging machines, production lines, and manufacturing units. Acid and alkali protection is provided through PVC cables.
If you're working in a damp area, PVC is the top pick due to its water resistance. Because of this, it's perfect for use in the foodservice business. PVC cables have the low abrasion resistance and chemical stability. PVC cable is less expensive than Pur cable; on average, Pur cable costs 10% to 20% more for a similar cable specification. A pur PVC cable combines both the characteristics of a pur cable and a PVC cable. It means such a cable has a wide range of applications it can perform.
3. What Is the Benefit of Pur Cable?
The pur cable's material offers the advantage of being oil and wear-resistant. Polyurethane's importance in the cable industry has accelerated in recent years. The compressive properties at a certain temperature, are identical to those of rubber. Unlike thermosetting rubber equivalent cables, it is recyclable since it is thermoplastic.
A tpe cable is made up of the properties of thermoplasticity and flexibility. Pur cable is divided into two categories: Pure oil and pur wear-resistant power cord. It consists of Pur oil- and wear-resistant (unshielded) cable, pur oil- and wear-resistant (shielded) cable. Pur cable's performance: It offers high oil resistance, toughness, and abrasion resistance.
This material has the following properties: temperature resistance, resistance to water, aging resistance, acidity and alkaline rigidity. Climate resistance, a length of service life, Uv protection, and grid generation are all characteristics of this product. It is appropriate for oil contamination and environments with shallow temperatures—unfavorable circumstances.
Cable insulator, on either hand, is widely used as a sheath layer as it can withstand high-stress concentrations. It is simply right in the case of our control cable. The slit will be extended flexibly when the cable is utilized in this environment since it is easy to induce the incision.
The tool and machine's impact also causes the entire stress. PUR cable has a wide range of applications in industrial machinery and transmission additionally, transmission control systems. It's also useful for various industrial sensors, testing instruments, and electronic equipment.
It also includes electromechanical and kitchen equipment. It's also utilized in the environment, oil, and other instances where power and signal connections are required. Purs' anti-kink property makes it ideal for elastic and extensible cables as a wrapping material.
4. Where To Order Pur Cable?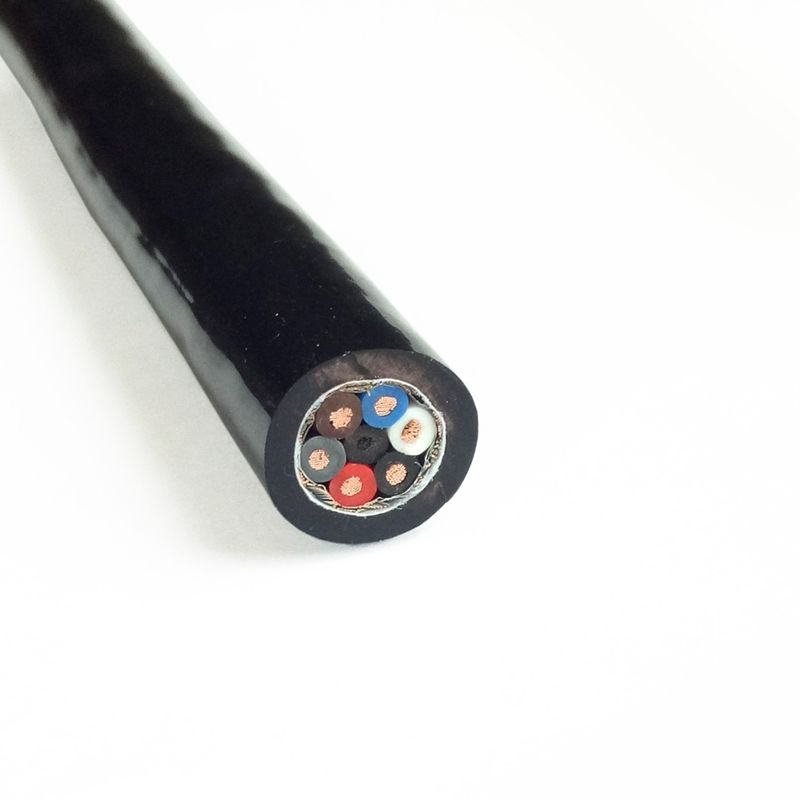 Figure 3: Pur Wire
Sensor-based cables, dragging cables for machinery and equipment, automated cables for robots and processing tools, power cables, the food industry, healthcare industry, railroads, airlines, deep-water, open-pit mining, and nuclear power stations are just a handful of good uses for our-sheathed cables.
Pur coated cables, as well as cable fittings, are offered from ZW Cable for power, Symptoms, control, and ethernet Networks applications, that are all commonly used in automation technology and other heavy industries. Suppose there isn't a suitable cable with PUR sheathing to meet your application's demands. The Cable Lab may assist you modify the cable by over sheathing or resheathing it in Polyurethane in that situation. PUR is a low-smoke, halogen-free material; don't hesitate to contact our team for more information on the extensive selection of PUR encased cables in our portfolio.