Medium Voltage Power Cable
According to IEC, GB and BS Standard
Flame Retardant & LSZH Cable
Approved by ISO, CE, SGS
Large stock 15kv cables with different sizes
Medium voltage power cable is suitable for ground. XLPE material has excellent insulation properties and is firmly spliced with conductor and insulation screens of semiconductor material, so this cable has high reliability. It is suitable for substations, power plants and industrial plants.
Conductor: stranded circular compacted tinned copper, IEC 60228, class 2
Conductor screen: semiconducting material
Insulation: HF EPR or XLPE
Insulation screen: semiconducting a material + copper tape
Filler if necessary
Polyester Tape
Inner covering: thermoplastic polyolefin halogen-free compound, PO SHF1
Amour: TCWB or GSWB
Outer Sheath: thermoplastic polyolefin halogen-free compound, PO SHF1
Color of outer sheath: Red
Conductor Material: Copper
Conductor Screen: Semi-Conductor Polymer
Insulation: XLPE
Insulation Screen: Semi-Conductor Polymer
Metal Screen: Copper tape
Insulation Sheath: PVC
ZW medium voltage Cable specialist  provides cable technology and advice
A medium voltage (MV) cable is appropriate for power frequency-rated voltage distribution systems ranging from 6-35KV. It is also suitable for various environments, including high average operating temperatures. It is also easy to use due to its simple structure, small outer diameter, lightweight, and lack of a laying drop.
Furthermore, the medium voltage cables use a dry chemical cross-linking method. This cross-linking method employs polyethylene molecules that are linearly inserted into a spatially reticulated structure.
It also entails converting the thermoplastic polyethylene molecular structure into thermosetting cross-linking polyethylene. As a result, the medium voltage cable has excellent mechanical, electrical, and heat aging properties.
MV Cable:  Construction

In the design and construction of medium voltage cable manufacturers, all that matters is the MV cable layers and materials.
Conductors

It comprises copper or aluminum materials falling under Class 1 solid and International Electronical Commission (IEC) Class 2.

Circular compacted- A round conductor with all layers stranded in the same direction and rolled to a preset ideal form is called a compact stranded conductor. The final conductor has a smooth surface and almost no interstices or air gaps. As a result, the diameter is reduced.

Conductor Shielded

Semi-Conductive Layer offers a shield, which can help the conductor and insulation layer contact tightly and minimize the interfacial gap. It exists between the wire core and the insulation layer.

Insulation

Cross-linked Polyethylene (XLPE) and Ethylene Propylene Rubber (EPR).

Insulation Screen

It consists of a partly-conveyed amalgam.

Metallic Screen

It's composed of copper lines or wires that are placed on each of the cable's cores

Armoured 

Its material is divided into two parts. Steel Tape and Steel Wire.

Outer Sheath

It comprises resistant films like Low Smoke Zero Halogen (LSZH), Low/Medium Density Polyethylene (LDPE/MDPE), & Polyvinyl Chloride (PVC). 
Medium Voltage Cable Standards
To get a medium cable certification, it's crucial to understand the cable product standards. Usually, they are in medium-voltage cable standard form, and the MV quality description is as follows:
| | |
| --- | --- |
| XLPE Medium Voltage Cable Standard | Medium-Voltage Standard Description |
| BS 6622 |  A standard is qualified to handle medium-voltage armored cable with LSZH exterior shielding and electromotive force grading from 6kV-33kV. |
| | It's described as one core cable for issuing energy with ejected cover up to plus 15kV cable and 33kV |
| DIN VDE 0276 | It's the counting cable of minimal electromotive forces 3.6 – 36kV |
| | Power cables product with ejected cover incorporating voltage range of 6kV and 30kV |
Medium Voltage Cable Types
Medium voltage cables are manufactured in different sizes . Unlike low voltage cable or high voltage cables, our medium-voltage cable suppliers usually supply 10kV, 11kV, 20kV, 22kV, 30kV, and 33kV.
Medium Voltage wire is obtainable and affordable in various cross-sectional sizes are Copper or Aluminium conductors.
| | |
| --- | --- |
| 10kV cable | Single core is between 35-300mm2 & three cores 35-240mm2 |
| 11kv cable | The individual one sizing between 25-630mm2 and three cores going for 35-300mm2 |
| 20kv cable | 20kV goes for 30-500mm2 size in a single-core cable and 35-630mm2 for a three-core medium-voltage wire |
| 22kV cable | Its single core is 35-630mm2, while a three-core  is 50-500mm2 |
| 30kV cable | It comes only in the measurements of one core 50-500mm2 |
| 33kv cable | The single core stands between 70-800mm2, and the three cores go for 50-400mm2 |
Other than the above list, two single types also fall under the basis of medium-voltage cable sizes:
The MV 105 Cable. It's a one conductor medium voltage cable special for application up to size 15kV.
Ideally, it's kept where compressed extent, a diminutive buckle range, or ambitious fixing is experienced.
The other one is the MV 9O Cable. It's an imperative electrical wired utilized for utility circuits up to 15000 volts when installed in external air space, conduit/tube.
Medium voltage cable uses in energy substations, chemicals, generating stations, plant refineries, etc.   
Medium Voltage Cable Specifications
Depending on uses, the prices of medium voltage cables may differ, such as 11kV cable or 15kV medium-voltage cable.
But the lifespan and durability of a particular initiation of a power product you need matters. Supposedly, it should match and meet your expectation and requirements.
Besides, our products are easy to insulate cables and have excellent specifications.
They are obtainable with durable materials like copper & aluminum conductors.
They are checked and structured per the current IEC, HD, or BS worth.
You can get Cross-linked Polyethylene (XLPE) medium voltage armored cable isolation.
Our expert team ensures they are accessible with copper wires/strip metallic screens with customized short-circuit current capacity.
We provide medium voltage power products both in

Armoured

or Non-armoured constructions.
Watertight designs are available upon your appeal.
They are also provided with a fire-retardant PVC jacket to pass the blaze spread assessment to IEC 60332-1.
Medium Power Cable Stockholding & Supply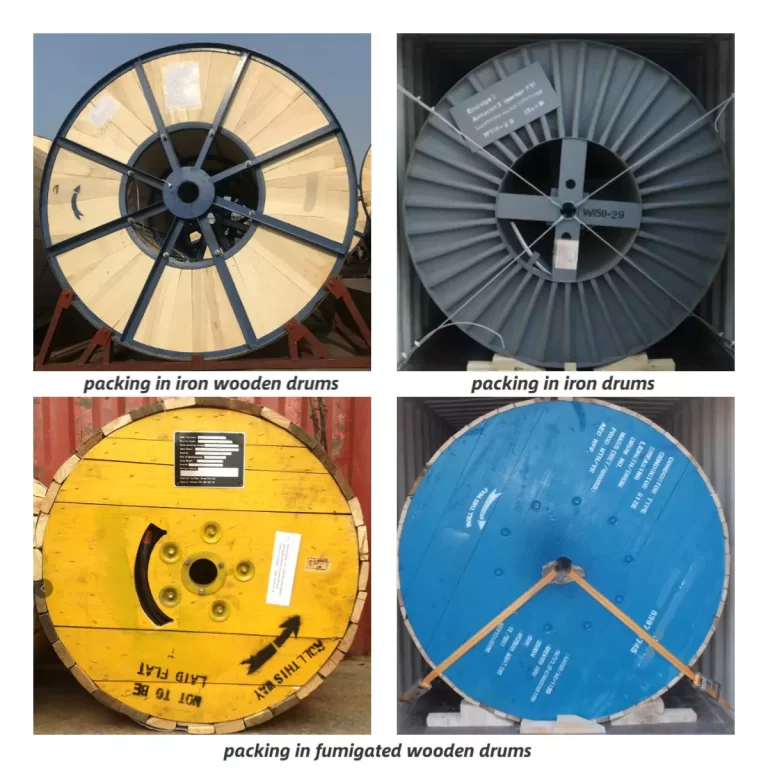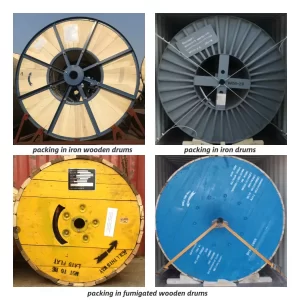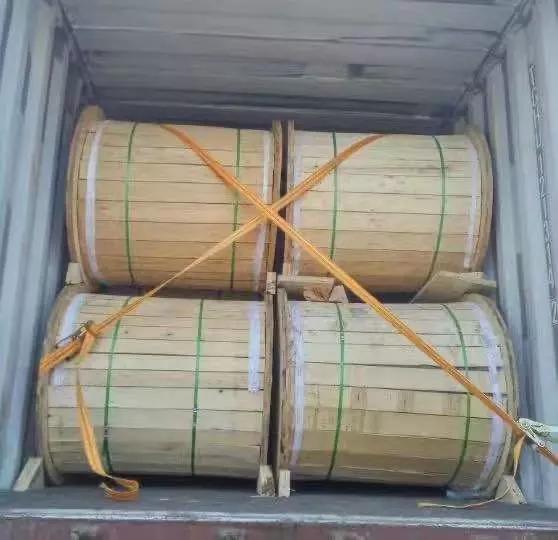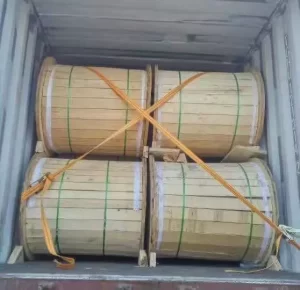 In making the process of stockholding and supply cheap, our team of experts ensures that protocols are maintained. So, after you've identified and made the right construction and qualities, we can deliver your MV cable types as fast as possible. Usually, our company attends to all our customers by putting in place every critical measure needed.
Even if it's an urgent requirement straightly from stock, produced, or executed the same day of order, it will still be delivered. Besides, our power cable products are obtainable at striking distances and at prolonged heights to ease installation.
Custom Designed Cable Medium Voltage
Usually, medium voltage cables are adapted to the installation to improve efficiency and increase longevity. In other construction environment situations, custom cables are necessary. Our medium-voltage cable experts can work with you to provide a solution that fits your needs. In addition, special applications may affect the use of certain cable properties. This may affect voltage drops and short-circuiting of currents.
In all cases, we make solutions available to our customers. Each step in the production process is rigorously tested (e.g., conductor resistance, insulation thickness, sheath thickness, etc.). Therefore the cable will be shipped only if it is guaranteed to be qualified.
The Electrical Testing for MV Cables
The purpose of these electrical performance tests is to ensure the long-term reliability of the cable. All completed cables are subjected to the most rigorous testing. Here are some of the items that are tested:
Electrical resistance of the conductor
High voltage test
Measurement of partial discharges
Outer-sheath dielectric testing
Resistivity of insulation
Tangent Delta insulation measurement
Semi-conductor resistivity
Long-term harmonized test (2 years)
Thermal cycling test followed by partial discharges
Longitudinal/radial blocking of the screen and/or the conductor
Bending followed by partial discharges
Having these tests performed on our medium voltage cables, we guarantee you cables that are 100% acceptable. Consider yourself fortunate to have ZW cable as your go-to supplier for medium voltage cables.We can offer your best medium voltage cable price.