An armored cable is arguably one of the most common types of electrical cable. Types of armoured cable are famous for their protective layer, protecting their core from various adverse conditions, including extreme tension. The cable comes in handy across a wide plethora of applications comprising underground wiring and mains electricity supply. Unfortunately, most of us are unaware that there are several armored cable types and often settle for the most common type.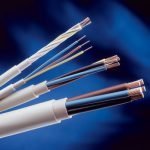 Leading Cable and Wire Manufacturer-ZW Electrical Cables & Wires According to IEC 60502-1 and GB Standard Flame Retardant & LSZH Cable & PVC Cable Approved
Read More »
The Steel Wire Armored (SWA) Cable is undoubtedly the most celebrated metal clad cable. However, it is not the only cable with armoring. It would be wise to seek knowledge on armour cable meaning before settling for a specific one for your intended application. Like conventional electrical wires, cables with armoring serve different purposes. Choosing the wrong armored cable variety often culminates in several adverse consequences, including repeated cable maintenance and replacement. This would be pretty costly in the long run.
When shopping for an electrical wire armored cable, you need to know certain critical pieces of information. For example, you need to be fully aware of the various classifications of wires with armoring. Acquiring such essential information is pretty challenging, especially for individuals without any power cable expertise. Fortunately, this free post provides five critical pieces of information that will help you avoid such unfortunate scenarios. Take your time and read through it keenly, and ensure that you grasp all the vital pieces of information.
1. What is Armored Cable?
An armored cable is an electrical cable that contains an extra layer of protection that safeguards its inner components from abrasion. Essentially speaking, this cable type is more rigid than conventional electrical cables and serves its purpose optimally. Sadly, most people face disappointment when dealing with this type of cable. Such disappointments often arise when you choose the wrong cable type. Most people assume that a steel armored cable is the only cable with armoring. Any decision based on this assumption is often the wrong one.
There are three distinct classifications of cables with armoring, namely;
a.Steel Wire Armored (SWA) Cable
The steel wire armoured cable is most certainly the most renowned cable with armoring. This cable comprises a highly conductive copper conductor, XLPE or PVC inner sheath, and steel wire armor that makes up its outer sheath. Its steel armoring enables it to withstand any mechanical extremities that may damage the cable. Consequently, this armored electrical cable comes in handy when dealing with mains electric supply applications.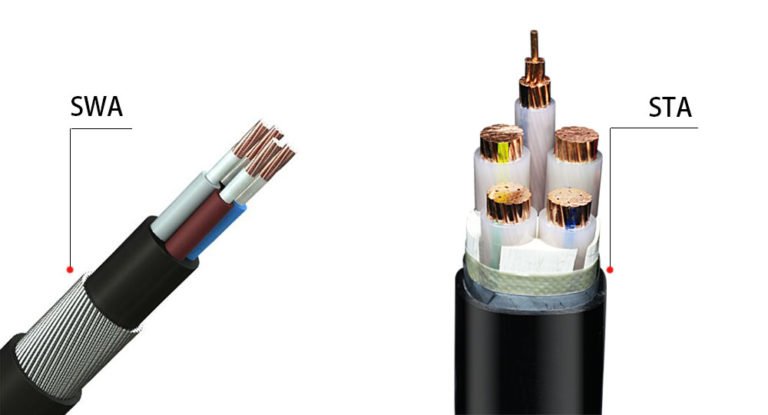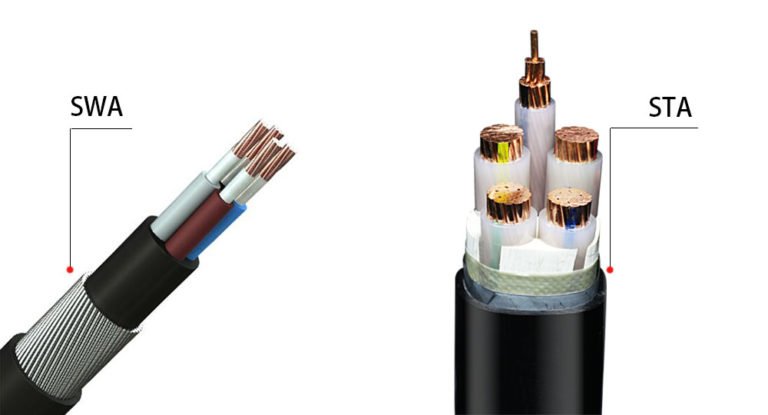 Armored cable manufacturers produce this cable in two distinct forms, namely low-voltage and high-voltage variations. The low voltage variant supports up to 11kV, whereas the high-voltage variant supports up to 33 kV. It would be best if you made a choice based on your intended cable. Considering that this cable is weighty and difficult to bend, it serves you better as a grounding armor cable.
b.Steel Tape Armored (STA) Cable
This armed cable is suitable for wiring applications whose current requirement does not exceed 35kV. The cable's structure comprises steel tape armoring in its outer sheath. An STA cable is less costly than an SWA cable primarily because it is easy to manufacture.
Nonetheless, it is not wise to focus on the armored cable price over its suitability to your intended application. This cable is ideal if you want to do some wiring in a vermin and termite-infested area. It is also popular in wiring installations related to construction, underground mines, and petrochemical applications.
You may also be interested in this: Underground Cable: Expert Answers To 5 Critical Questions
Before settling on a specific armored wire, you need to ensure that its minimum bending radius suits your intended application. Regardless of its classification, an armored electrical cable must not bend beneath the minimum bending radius indicated by its manufacturer. This minimum bending radius is often shown on the cable's outer sheath.
The aluminum armored cable is not popular because it is only applicable for single-core wires. Aluminium armoring is ideal for single-core applications primarily because of its non-magnetic properties. Any attempt to use steel armoring in a single-conductor cable will lead to overheating.
2. When to use Armored Cable?
An armored cable wire has adequate protection against mechanical risks. So, you can use this type of electrical cable in areas that present a high risk of mechanical damage. These locations include exterior walls, underground, and industrial establishments, to name a few.
The defining feature of any armored cable wiring is its strength and ability to withstand different forms of external extremities. Such extremities often include exposure to UV rays, water, rodent infestations, and various forms of mechanical hazards. Generally, cables with armoring do not require the use of conduits. However, some local codes demand the use of pipes for all underground installations. Consequently, it is best to check your local wiring laws before performing any underground installation.
You need to note that there are different armored cables, each with a specific use. For instance, an armored fire alarm cable is only applicable in alarm wiring applications. Likewise, an armored marine cable is specifically ideal for marine-related applications. To put it simply, you need to make a choice based on your specific wiring needs.
3. Where to use Armored Cable?
Armor-clad cables provide adequate protection and durability in the absence of conduits. In most cases, people are forced to use conduits in areas prone to external risks such as corrosion and cable abrasion. Thus, it is correct to say that an armored cable is suitable for use in hazard-prone areas.
A standard electrical cable is most likely to incur irreparable damage in areas exposed to moisture. A metal coated wire is suitable for such an environment because it can withstand moisture exposure. Generally, it is advisable to use armor-clad cables in hazardous locations, including beneath stairwells, barns, and basements, to name a few.
These cables can guarantee maximum safety and durability, provided you choose the right type of cable. For high voltage applications, it would be best to go for an XLPE armored cable. It is also essential to remember that wires have varying current-carrying capacities depending on different factors including, their size, number of cores, and length. For example, a 6 mm 3 core armored cable with XLPE insulation can transmit up to 1000 volts. The same cannot be said about other variations of armor-glad electrical wires.
4. How to cut Armored Cable?
An armored-type cable has a callous exterior. This feature is highly beneficial, especially when dealing with harsh environments. Unfortunately, an armored cable's toughness presents a considerable challenge if you attempt to cut it. In most instances, people cut an electrical wire when it turns out to be too long for its intended application. How exactly do you cut armoured cables?
Logically, the first thing you need to do is obtain a reliable cutting tool.  With such a contrivance in hand, you can easily cut the cable while holding the apparatus at a steady 90-degree angle. It is prudent to take all the essential safety precautions. An armored electrical cable is tough to cut and may propel the cutting tool towards your eye. Consequently, you must wear protective eye gear when cutting this cable type.
5. How to install Armored Cable?
The first and most crucial stage of installing any cable is choosing the right one. It is best to use a 15 kV armored cable or a 35kV one depending on your voltage needs for construction applications. The installation process is pretty straightforward once you pick out the most appropriate wire.
The most important thing you need to keep in mind when installing a cable armored is its bending radius. You must not bend the wire to a radius lesser than what the manufacturer recommends. Here is a step-by-step guide on how to install armor-glad cables;
First, you need to prepare the junction box where you intend to install the metal sheathed wire.
Secondly, you must ascertain the exact length of armored cable you need to complete your installation successfully
Once you establish the exact length of metal covered wire you need, you have to cut the cable to the appropriate length
Mount an anti-short cylindrical lining at the intersection of the armor-clad cable and the one in the junction box
Attach a connector to the armored cable
Connect the cable to the junction box to complete the wiring process.
Last Updated on July 28, 2022 by Richard